It wasn't until age 9 when I was finally able to get a dog that I knew I wanted to pursue veterinary medicine. Showing horses and being in 4-H with horses until age 18 solidified that desire.

I worked tirelessly, got mostly straight A's thru high school and college, volunteered at various local animal clinics - mainly as a clinic janitor and pooper scooper - attended Ohio State University for pre-vet courses, then finally made it into vet school.

Vet school wasn't really the glory-story I thought it would be. By the time I graduated, I was already completely burnt out. I had lived at the school as an "extern", being on call as a surgical tech, lab tech, receptionist and overall grunt during junior and senior year off-hours.

By my first year out of vet school, I was totally disillusioned. I loved animals and the profession in general, but thought that there "had to be another way". I hadn't yet been introduced to homeopathy, Chinese Medicine, acupuncture, and all of the subjects that would later consume my life.

Somewhat out of desperation, I decided to hone my conventional medical skills by moving to New Jersey and completing a one year internship in medicine and surgery at the Oradell Animal Hospital. That year boosted my confidence in conventional medical skills, but I still felt as if I was just robotically prescribing antibiotics and steroids - only to have the patient return shortly thereafter with the exact same problem or something worse.

Right around that time, I was gradually introduced to Chinese Medicine, acupuncture and homeopathy. I travelled to Sri Lanka to begin more in-depth studies of acupuncture and homeopathy. Next came the International Veterinary Acupuncture Society and Veterinary Homeopathy classes from Dr. Richard Pitcairn.

Many of my clients over the years asked me if I could treat them as a person, not just their pet. It just so happened that the Southwest College of Naturopathic Medicine opened up a school in Tempe, Az right down the street from me. I spent three full-time years there soaking up the knowledge.

Simultaneously, I flew to the Berkley, CA area monthly on weekends for four years to attend the Hahnemann College of Homeopathy, then to Toronto for two years for the Dynamis School of Homeopathy.

Since then, I have daily and relentlessly pursued any knowledge I could consume to help my patients. Not a day goes by when I don't listen to podcasts or participate in a webinar on subjects related to homeopathy and naturopathic medicine.

Today, my practice consists mainly of classical homeopathy, herbs, nutraceuticals and nutrition for pets. I hardly ever need to prescribe a drug. Of course, patients continue to see their regular vet for all of the conventional therapies they desire.

In my spare time, I am the full time caretaker for my elderly mother, Anna, who lives with me and has been diagnosed with dementia. I take seemingly endless live and online classes on adoption related "attachment disorders", developmental trauma, grief, and Alzheimer's disorder. I've worked with many professionals specializing in the area of "attachment" and trauma for my own health, but also for the treatment of others. In 2021, I relinquished my adopted daughter due to her developmental trauma/Reactive Attachment Disorder. The most difficult thing I've ever done in my life, it was required for the healing of both of us. The goal is that some day, every therapist, social worker, and foster parent would be educated on neurodevelopment, childhood trauma and how that relates to attachment. As of now, only a handful of therapists understand developmental trauma - as they have experienced it with their own adopted children. Children and adoptive parents are suffering due to the lack of education of those seemingly in "power".

In 2022, I have poured myself into continuing education and in June, 2022 completed certification training with the Institute for Functional Medicine. This is a 118 hour certification for health care practitioners. It's much more than 118 hours if you consider all of the tests and studying. I will be certified by the end of 2022.

In addition, I completed 4 of the 8 Modules of Biology of Trauma Certification - a one year course on treating childhood trauma and how it affects us as adults. Childhood trauma affects us not only emotionally but also physically. Recovery requires healing on the mental-emotional level, balancing hormones and brain neurotransmitters, diminishing inflammation, regulating the nervous system with therapeutic touch and somatic work, as well as nutritional supplements and homeopathy.

I have a calico kitty named "Stefani". She is more like a dog, follows me around all day, and has siblings named Gwen, Blake and Shelton.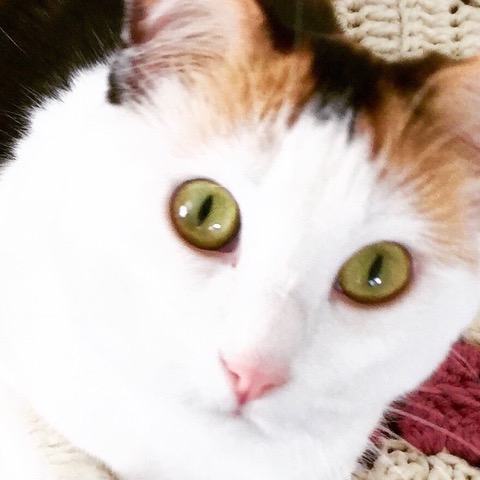 Stefani